Volcano Classic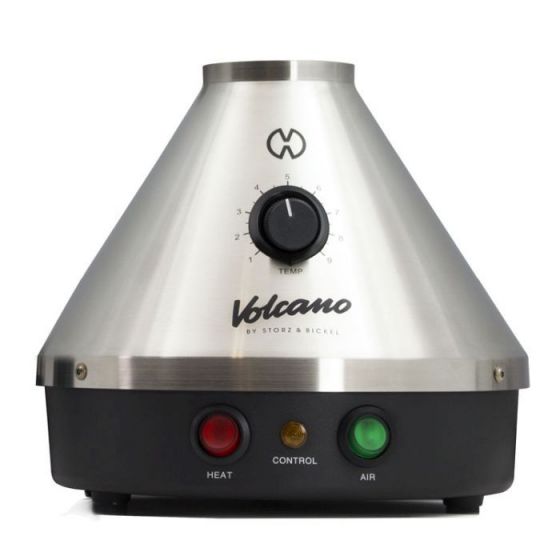 Employing an analog design, the Volcano Classic features simple yet precise temperature control with a range of 266° F - 446° F. The Volcano Classic delivers some of the most accurate temperatures to your herbs with an accuracy of ± 5° C / 9° F. The Classic does not display the temperature on its analog dial and instead displays numbers 1-9 and has a chart included in the box, which shows what temperatures the numbers correspond to.
What's in the box
Volcano Vaporizer 110V.
Easy Valve Starter Set.
Storz & Bickel Herb Mill Grinder.
Extra Air Filter Set.
Extra Screens.
Mouthpiece.
Cleaning Brush.
Volcano Digital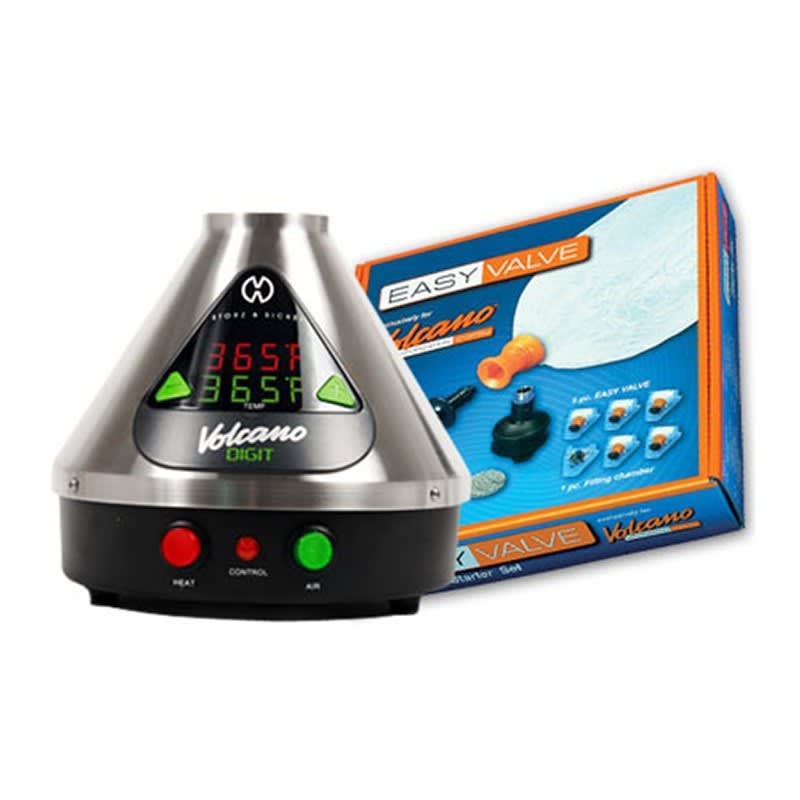 The Volcano Digit has all the features from the Volcano Classic with digital temperature control and an auto shut off feature. Ultra reliable, German Engineering, super easy to use, great vapor, the Volcano truly delivers.
Thanks to a patented valve system and storage bag, users can inhale at their own pace (10 minutes maximum). The Volcano is made of top quality materials and is definitely worth every penny.
Volcano Digit
Digital Temperature Control
Temp range of 130C to 226C
Forced Air Vaporizer
Removable Filter
110V AC Adapter
3 Year Manufacturer Warranty
Unit Weight: 2.6 lb / 1.2 kg
Unit Dimensions: 7"H * 8"L * 8"W
Shipping Box Dimensions: 9.75"H * 10"L * 10"W
Volcano Hybrid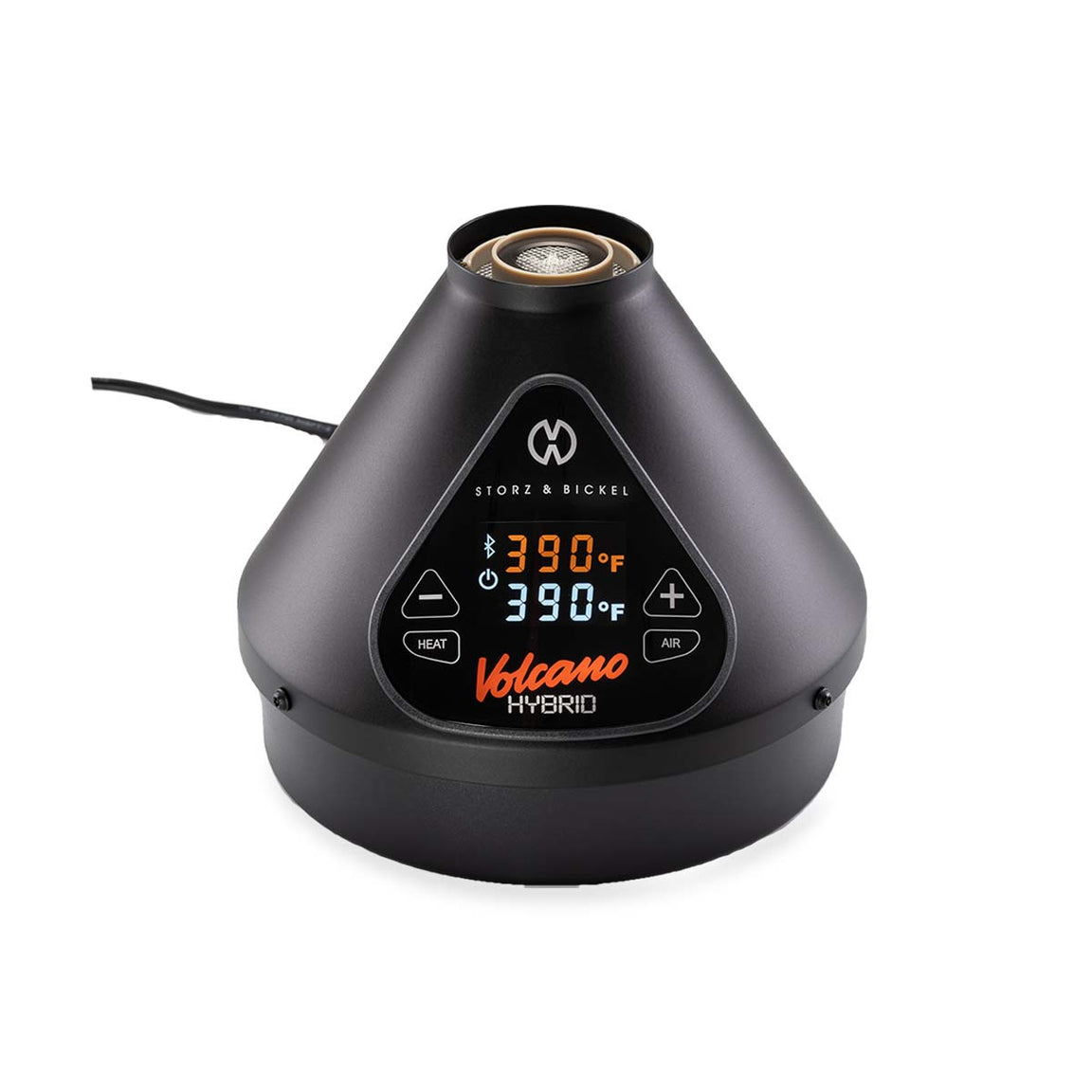 Volcano Hybrid Vaporizer from Storz & Bickel is designed for the person who appreciates quality at every corner, and can handle the price tag. It utilizes the latest Bluetooth controls, but is still simple to use, with amazing efficiency and functionality. Whether you like to blow bags and move around the house, or use the new whip for stronger taste profiles, you'll consistently get top-shelf vapor quality.
The reinvention of an icon.
The VOLCANO HYBRID has exciting new features like
Inhalation through the Tube Kit or Valve Balloon
Very fast heating process within 1 – 2 minutes
The control panels are integrated in the large display and can be controlled via touch button
App control via S&B App for Android
High-quality materials and workmanship of the kind you are accustomed to from STORZ & BICKEL guarantee a long service life – Made in Germany.

Please note: The S&B App is currently not available for iOS and Apple devices. However, settings on the VOLCANO HYBRID can also be adjusted through the Storz and Bickel WebApp
VapeLord is a Vape Store in downtown North Bay. Follow us for updates on what's in stock and the latest deals.